First Down Funding Sponsors 2019 Funder's Forum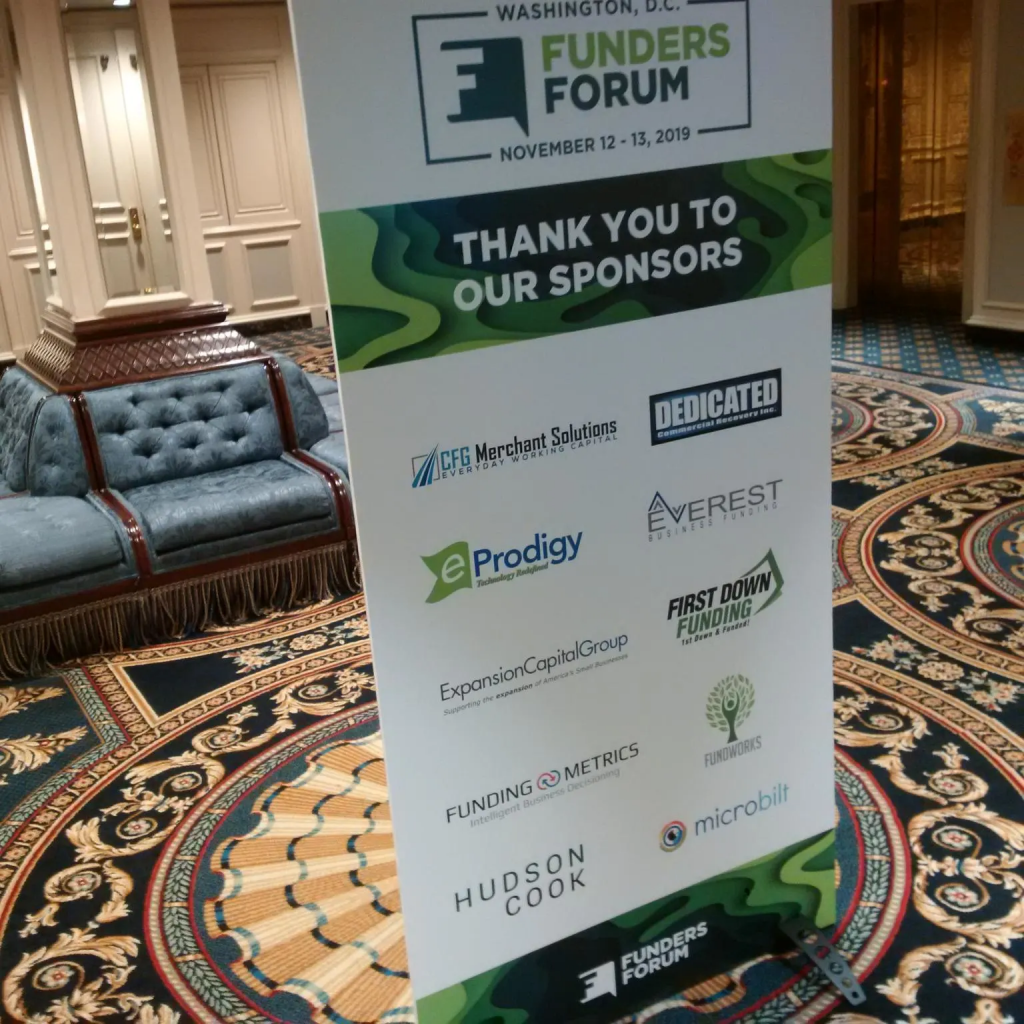 America was founded on small businesses. Small business is the backbone of our society. It is on this premise that, in 2018, the inaugural Funders Forum was held. The event brings together not only the purveyors of America's small business community but also the behind-the-scenes heroes: the funders and brokers that help gather the capital needed to succeed.
Based on the success of the 2018 Funders Forum, it only made sense for First Down Funding to support the second year of the event, helping to strengthen further the ties between these two vital players in America's economy. First Down Funding is the tenth Official Sponsor of the 2-day event held at The Willard Intercontinental in Washington, D.C., joining Everest Business Funding, FundWorks, Hudson Cook, Funding Metrics, eProdigy, ECG, Dedicated Commercial Recovery, CFGMS, and MicroBilt.
Perhaps the primary goal of the Funders Forum is creating a space for networking among small business owners and funders. But proceeds also go toward efforts to affect policies that benefit funding and business interests. First Down Funding is proud to partner with the Funder's Forum to foster these relationships and the policies that provide for prosperous growth across the small business community.

Of interest at the 2019 Funders Forum is the impressive list of guest speakers, including Mr. Chuck Todd (NBC), Christian Warner (Kabbage), Jan Owen (Manatt Financial Services), U.S. Senator Mike Crapo (R – Idaho), Keith Ellis (VP for Legal & Compliance w/Expansion Capital Group), Danny Pfeifer (founder of Catalyst), Shawn Smith (Chairman and CEO w/Dedicated Commercial Recovery Inc), Lindsey Rohan (Platinum Rapid Funding Groups Attorney) Robert Zadek (Of Counsel w/Buchalter, and many more.
The Funder's Forum
November 12 & 13, 2019
The Willard Intercontinental
Washington, D.C.
thefundersforum.com
thefundersforumbrokerexpo.com
info@thefundersforumbrokerexpo.com