J. William Pitcher: Reflections from Colleagues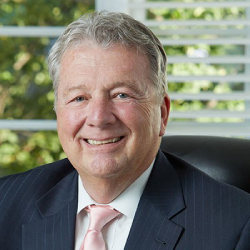 Having practiced law and served as a lobbyist in Annapolis, MD for nearly 30 years, J. William Pitcher crossed the paths of many. His work spanned the industries of healthcare, manufacturing, petroleum, tobacco & beer, and non-profits. And consistently, feedback sought from those he worked with most closely contains similarly glowing remarks and admiring viewpoints toward both the lobbyist and the person behind the cause.
Professionally, you come across accolades like that of Pam Beidle, Senator, District 32 at Finance Committee. She said of Bill "[he] is a very effective and attentive lobbyist. He is well respected in the Maryland General Assembly." And his work ethic underscored by the likes of Marilyn Edmunds, Editor-in-Chief at Journal for Nurse Practitioners. Marilyn raves "He gets my highest evaluation the old fashioned way–He earned it!"
But the praise for Bill has always come in the form of personal appreciation, beyond the scope of his professional work. Former legislator and judge Dana Dembrow sheds some light into the personal side of Pitcher: "Bill and his gracious wife always made the extra effort to befriend members at 'extracurricular' social events like legislative conferences. There is no wonder why he has long been one of the most successful lobbyists in the State." It seems as though this combination of a honest approach toward others at work and at play have made Pitcher so special to so many.
And Bill practiced this passion and genuine energy whether he was representing a trade association, Miller Brewing, or the likes of Adventist Healthcare–similar to his approach toward politicians across political parties. "He is very well respected in Annapolis and works well with both sides of the aisle, which is very important in today's political environment," mused Christopher Badgley, executive in government affairs, healthcare policy and time spent as an association executive.
A great deal can be written about a person. But perhaps the most revealing and honest traits of a human come from the reflections they create in their communities, among those whose lives they touch on a regular basis. And in the case of J. William Pitcher, to a man, his colleagues echo a consistent sentiment across decades, industries, and through the various stages of Pitcher's long, storied career.