The Career of Revered Maryland Lobbyist J. William Pitcher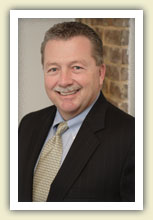 The career of J. William Pitcher culminated with his years serving as one of the most well-connected and well-respected lobbyists in Annapolis, Maryland. His relationships with the business community were strong, tried, and true and the reputation he earned through years of hard work with the members of the General Assembly's leadership ensured his issues would always have a place at the legislative table.
Education
Bill, as most knew him, attended Washington College in Chestertown, MD and graduated with a Bachelor's in History in 1973. From there he wasted no time, moving on to the University of Arkansas at Little Rock where he earned a Masters Degree in Operations Management in 1975. Rounding out his higher education, Bill continued to study and just four years later in 1979 left the University of Baltimore School of Law holding his J.D. in Law and Government.
Professional Course
Straight out of law school, Pitcher began working as an Assistant Prosecutor at the Ann Arundel State Attorney's Office. His four years in that position gave way to his first experience in with the Maryland General Assembly–a career choice that would follow him (and benefit him greatly later as a lobbyist)–when he accept the role as Principle Legislative Assistant to Senate President Melvin "Mickey" Steinberg.
But after just two years working in the General Assembly, Pitcher began to envision the next few decades of his professional life. He struck out into the private sector initially as an Attorney, but eventually earning Partner status, with Annapolis-based Blumenthal, Wayson, Downs and Offutt Law Firm.
Established Reputation as a Maryland Lobbyist
Hitting his stride by 1991, it was time for the creation of the completely independent venture: forming the Law Office of J. William Pitcher. For the next three decades Pitcher would establish the reputation for which he is now so respected by those fortunate enough to work with him.
The Law Office of J. William Pitcher, from 1991 to 2019, became renowned for its successful lobbying across a number of fields. From banking to alcohol regulation, health care to gaming, Pitcher forged a lobbying career lauded by many, earning accolades for years to come.