First Down Funding Business Ethics and Playbook
If you've never heard of First Down Funding, it is USA based company that focuses on helping small businesses to apply for funding and small business loans in order for them to grow into the successful companies that they deserve to become. The company was founded by Paul Pitcher and quickly grew into an international leader in the industry of business finance. Today let's take a look at the ethics and playbook of First Down Funding.
Ethics of First Down Funding
First Down Funding has a clear ethical focus on developing long term relationships with its clients. At the heart of the business is Paul Pitcher's desire to support businesses and help them to grow on a monthly and annual basis. It's all about adding value to your business, rather than just focusing on securing the finances.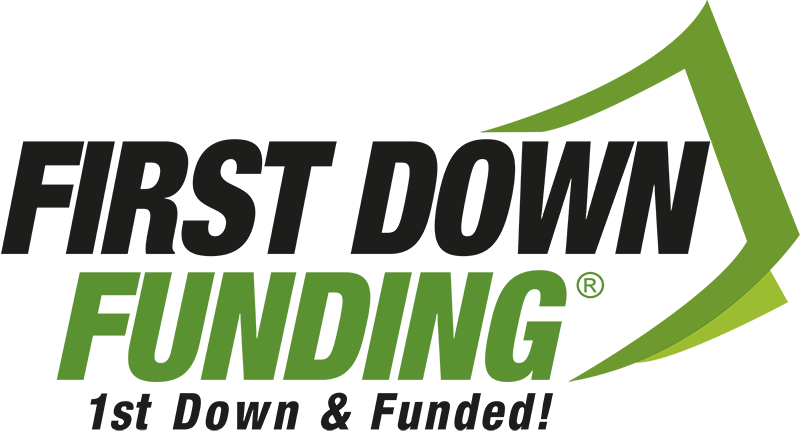 First Down Funding will focus on:
The Long Term vision of your Business
Creativity to stimulate sales and growth
Transparency and solid open communication
Consistent integrity and an ethical approach to business
Making sure that all credit obligations can always be met by the business owner
A strong passion and drive to help you to meet your business goals
It's a company that will always encourage you to raise the bar, to support you in both meeting and exceeding your goals. They share your vision, help you to secure funding and support you in your business growth. This is so much more than most business finance companies – it's what makes First Down Funding really stand out from the crowd.
Introducing the Playbook
The 'Playbook' is a demonstration of reasons to choose First Down Funding based on concrete case studies and examples. Of course, if you want to secure finance for your business, you need to be reassured that you are working with a company who have demonstrable success. It's no good going through weeks (or even months) of credit applications only to be turned down – time is money in business, and you don't want to waste it.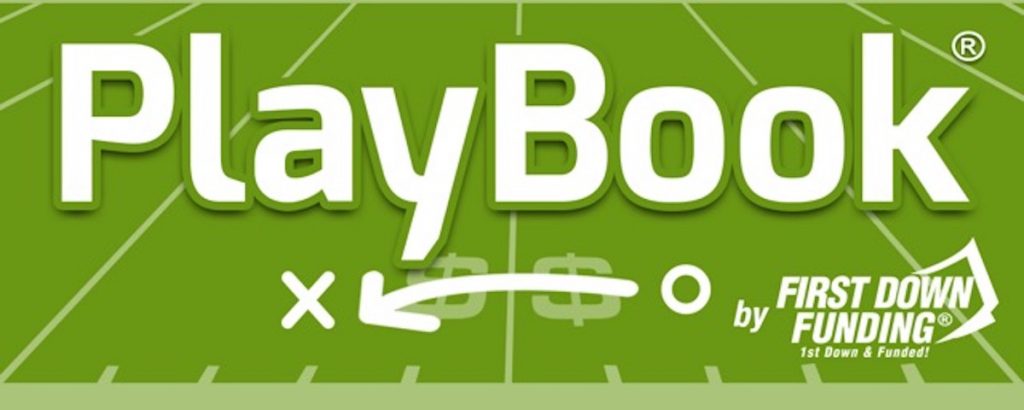 Head over to the playbook where you will find an overview, calculations and specific case studies.
Why Choose First Down Funding?
Instead of the uphill battle to secure finance that is often faced by many business owners, work with First Down Funding. They are on your side and can help you to take control of your businesses financial future.
Here are 5 top reasons to work with them:
Quick and Easy Application Process – The process is easy and simple with First Down Funding. You can apply online and you are likely to hear an answer within 48 hours. In fact, some applications can be approved within just 100 seconds!
Been Rejected by Banks? No problem! – First Down will consider your application even when other previous applications for bank based funding have been refused. Since the Covid-19 pandemic, bank funding has become harder to come by. First Down Funding are not restricted by banking criteria and so you have a higher chance of being approved.
Customized approvals – They will taylor funding to your exact needs. They don't believe in a one-size fits all approach because all businesses are different. Therefore every business has different funding requirements compared to the next. First Down Funding can offer short or long term funding options depending on your business structure, needs and financial situation.
You are treated as a person and not just a business – The ethics of First Down Funding mean that you are treated as a person and a partner rather than a simple business transaction. Their staff get to know you on a personal as well as a professional level. Behind every business is a person that is eager to thrive and succeed and First Down Funding thrives on relationships with these kinds of people – people like you!
Working with a variety of Industries – They are used to a wide variety of industries including construction, retail and hospitality. Whatever your company specializes in, there is a good chance that First Down Funding can help.
Case Studies – Construction Companies
In the Playbook you will find specific examples with metric costs for several businesses, predominantly in the construction industry. So, why is business finance so important in the construction industry? Well, most building firms work on the model where they get paid after the work has been completed. To get started on big projects, they may have a large initial outlay for contractors and materials.
The Playbook outlines the successful case studies of Tampa Remodeling and Lifestyle and LBS Concrete Services.
Tampa Remodeling and Lifestyle is a 10+ year old construction company who wanted to bid on a new project with RFP. The $50,000 that Edgardo applied for meant that the company had enough working capital to bid on the job, and they secured it! The loan was payable over 10 months which was enough time to get the project off the ground and more cash flow coming in.
In the second case study example, Loni, the owner of LBS concrete services wanted to secure funding to buy new equipment which would allow the company to take on more work. Sharpshooter funding, the Canadian arm of the business helped Loni to secure the funds that were needed in just 24 hours!
If you are interested finding out more, or reading the First Down Funding Playbook then follow this link.